The idea to try to get to World Championships in Kazan as a photographer stroke my mind during European Swimming Championships in August 2014. In the hallway of the Berlin Velodrom there was already an eye-catching poster advertising competition in Kazan.

Nápad skúsiť sa dostať ako fotograf na Majstrovstvá sveta do Kazane, som dostal počas ME v Berlíne, v auguste 2014. Na chodbe berlínskeho Velodromu bol už vtedy pútač, ktorý robil Kazani reklamu.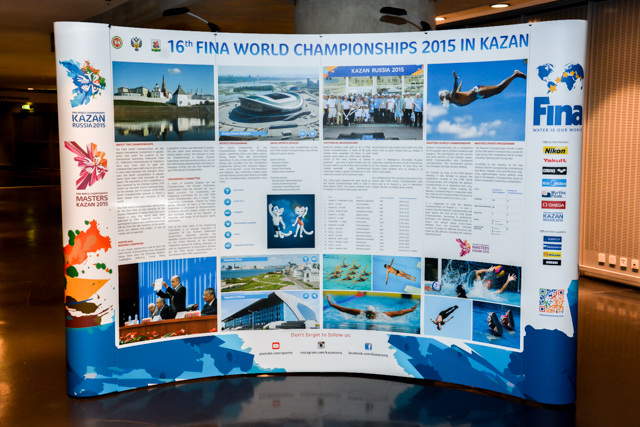 It was just an idea. At that time I would have estimated the probability that it might eventually happen at 10%.
In January 2015 I asked for accreditation and in April I got one.
Wow!!!

Bola to len taká myšlienka a pravdepodobnosť, že by to nakoniec aj vyšlo, by som vtedy odhadol asi tak na 10%. Ale povedal som si, že to skúsim…
V januári 2015 som požiadal o akreditáciu a v apríli som ju dostal.
Wau!!!


I decided if it should really happen that I would take my older son Peter with me. He is also a swimmer and I believe that seeing World Championships live will be a great experience for him and also further motivation.
Buying plane tickets, finding and booking accommodation, ensuring tickets for Peter, arranging the visa, ordering new photographic equipment, reading up on everything necessary… There was a lot to do and even today few hours before leaving I still have the feeling that I have forgotten something or missed something.
But I already have photographic equipment ready at home and I am very happy with it. I hope I will use it for some photos

Rozhodol som sa, že ak to teda naozaj má vyjsť, tak zoberiem so sebou aj svojho staršieho syna, Peťa. Je tiež plavec a verím, že vidieť MS naživo bude pre neho zážitok a aj ďalšia motivácia.
Kúpiť letenky, nájsť a objednať ubytovanie, zabezpečiť pre Peťa vstupenky, vybaviť víza, objednať si ďalšiu foto techniku, naštudovať si všetko, čo bolo treba… Tých vecí nebolo málo a ešte aj dnes, pár hodín pred odchodom, mám stále obavy, že som na niečo zabudol alebo niečo prehliadol.
Mám už ale doma nachystanú foto výbavičku a z nej sa naozaj teším.
Dúfam, že zopár fotiek s ňou aj urobím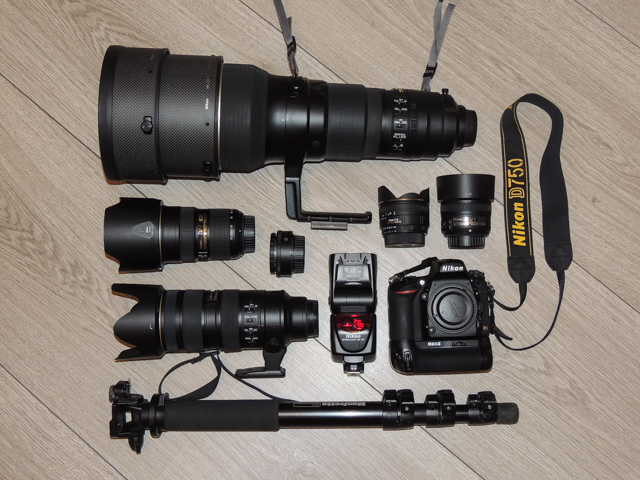 This evening we're leaving to Bratislava and then Vienna. At midnight we're flying first to Moscow then to Kazan.
I think I won't believe that this is really happening until I am standing with my camera in Kazan arena…
Keep your fingers crossed

Dnes poobede odchádzame smer Bratislava a potom Viedeň. O polnoci letíme najskôr do Moskvy a potom do Kazane.
Myslím, že tomu naozaj uverím, až keď budem stáť s foťákom v kazanskej Aréne…
Držte palce