Today it was quite good

After breakfast I quickly dressed, took my bag and adios. Peter, do not forget your electric adapter!

Today I did not walk to the centre. There is a bus stop 300m from my hotel so I took double decker and after two stops, I got out right before the hotel in which stays the Slovak representation. From there it was just 10 minutes on foot.
I got the accreditation without any troubles so I went to the press centre to get more information.
Whom did I see? Giorgia Scala, main FINA and LEN photographer. We shook hands and talked a bit.


Dnes to bolo vcelku fajn

Po raňajkách šup sa obliecť, batoh na chrbát a hajde. Peťo, nezabudni sa adaptér na elektriku!

Dnes som už peši na štadión nešlapal. 300m od hotela mám zastávku a tak pekne double deckrom 2 zastávky až pred hotel, kde býva slovenská výprava. Odtiaľ potom už len zhruba 10 minút po vlastných.
Akreditáciu som dostal bez problémov a tak som sa vybral po ďalšie informácie do press centra.
A ajhľa, Giorgia Scala, hlavný FINA a LEN fotograf. Podali sme si ruky a prehodil zopár slov.

With the card, swinging on my neck I boldly went inside. I walked around the pool, looked around, asked some stuff where and which way to go and where. I even got somewhere I am not allowed to be but just for a moment…

S kartičkou na krku som sa smelo vybral dnu. Obišiel som bazén, poobzeral sa, pospovedal personál kade sa kde ide a dostal som sa tuším aj tam, kde som nemal čo robiť. Ale len na chvíľu…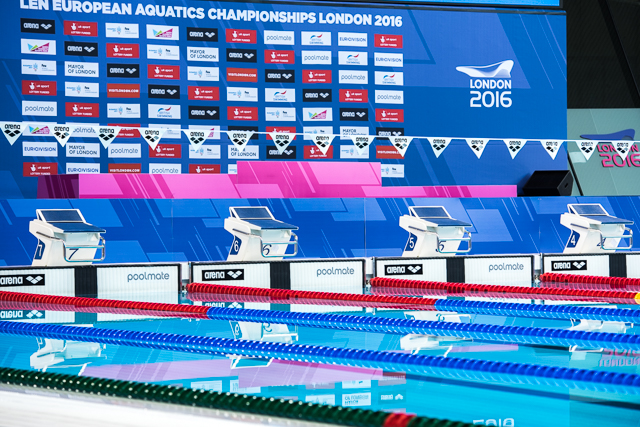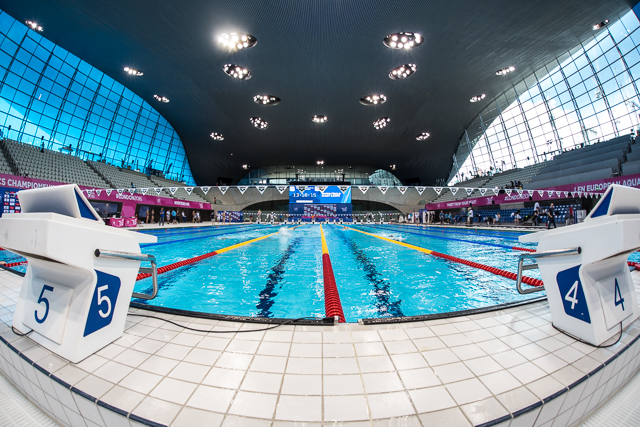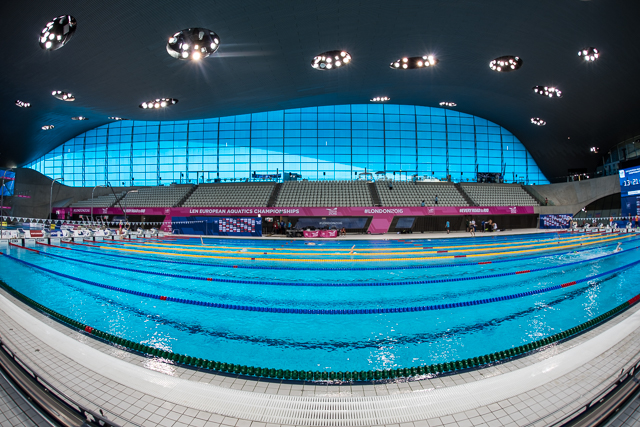 There was a press conference at 12 AM. The guest were Gregorio Paltrinieri, Jazmin Carlin and Laszlo Cseh, along with the LEN president Paolo Barelli. They said some information about European Championships and the interesting thing was that together with the stars they mentioned Richard Nagy from Slovakia

They continued with questions for the swimmers.
O 12-tej bola tlačovka. Hosťami boli Gregorio Paltrinieri, Jazmin Carlin a Laszlo Cseh spolu s prezidentom LEN Paolom Barellim. Povedalo sa zopár informácií o ME, zaujímavosťou bolo, že medzi hviezdami spomenuli aj Riša Nagya zo Slovenska

Nasledovali otázky a odpovede plavcom…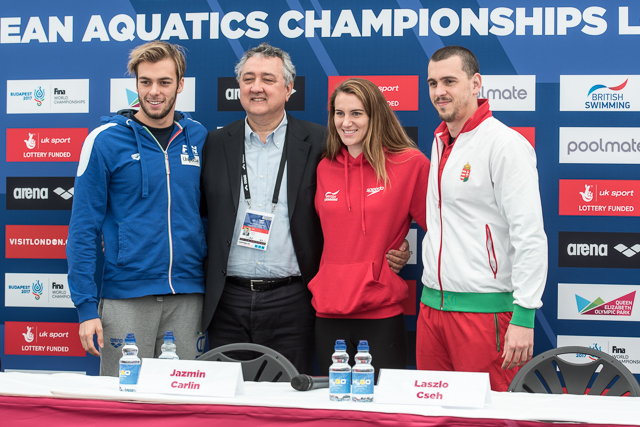 After the press conference, I asked for more information and moved to the pool. There was just break between the morning and the afternoon session in diving. In the pool there was Peta Chocova swimming…

Po tlačovke som si vypýtal ešte ďalšie info a presunul som sa k bazénu. Bola práve prestávka medzi doobednou a poobednou časťou dňa v skokoch do vody a v bazéne práve plávala Peťa Chocová…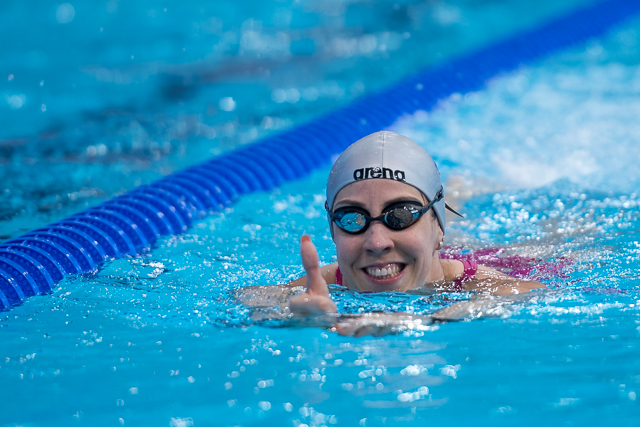 Whom do I meet then? Slovak officials, Mirko Sosko and Editka Kucejova were just on their way to some officials meeting

They did not pose for any photo, shame on them

So what then? I decided to go to the city centre. Today, it was maybe the only chance. So, I looked at the map, located the tube and was good to go…
I noticed as I went out along the entrance that the security checks of the visitors were quite thorough. The wet tarmac was from the emptied bottles of water. You cannot take that inside.

A koho že som to nestretol? Mirka Sošku a Editku Kucejovú cestou na nejaký officials mítng

Ani na jedno foto mi nezapózovali, hanba

No a čo teraz? Rozhodol som sa, že si zájdem do centra. Dnes bola možno jediná možnosť. A tak som si pozrel mapu, vyhľadal metro a hurá na cesty…
Cestou okolo vchodu si všímam, že bezpečnostné kontroly návštevníkov sú vcelku dôkladné. Ten mokrý asfalt je z vylievaných tekutín, žiadne sa do vnútra niesť nesmú.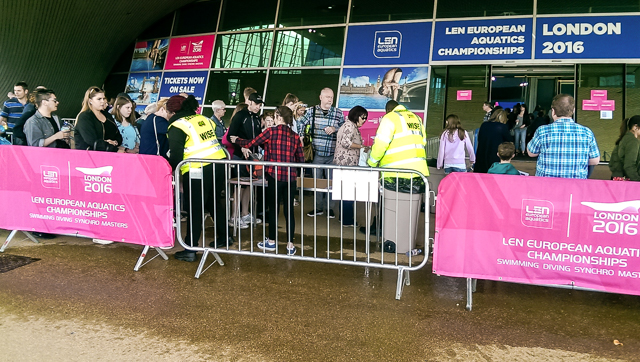 I walked through the shopping centre to the Stratford station. There I took the Central line and went to the Liverpool street. Oh my…

Peši kráčam cez nákupné centrum na stanicu Stratford. Tam nasadám a linkou Central sa veziem na Liverpool street. No ty brďo…

I changed to the Circle line and got off on the Tower Hill. So, what did I see today?
At first, it was Trinity Square Gardens, then I walked around the Tower of London and across the Tower Bridge, I got to the other side of the Thames.

Presadám na Circle a vystupujem na Tower Hill. A čo som dnes videl?
Najskôr to bola Trinity Square Gardens, hneď na to som sa prešiel okolo Tower of London a cez Tower Bridge na druhú stranu Temže.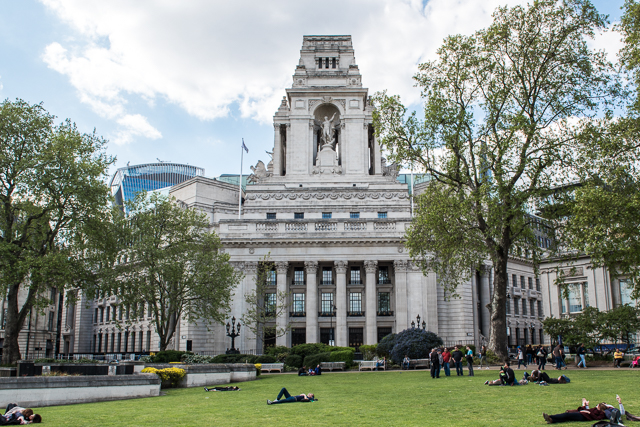 Next I walked alongside the Thames and the war cruiser Belfast and then again to the other side of the river across the London Bridge to the St Paul's Cathedral. I looked inside, too….

Potom popri Temži a vojenskej lodi Belfast, opäť nazad cez rieku po moste London Bridge až k St Paul's Cathedral. Nazrel som aj dovnútra…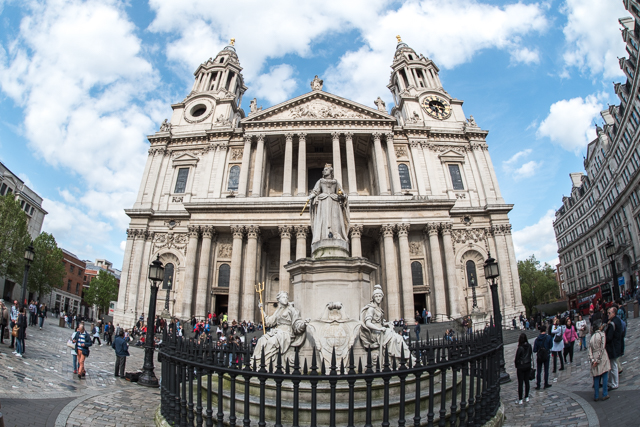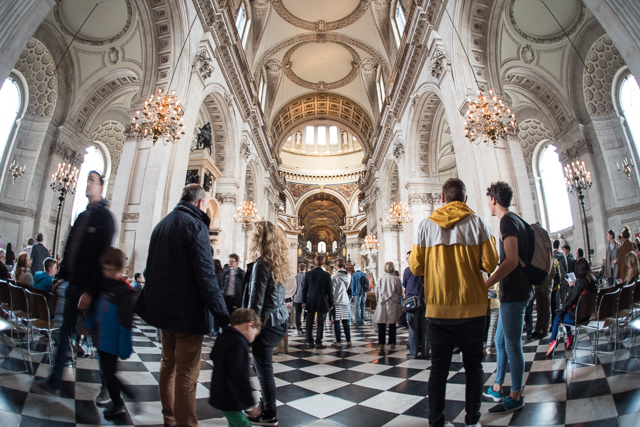 From there I went to the London Eye so I could see the crowds waiting in line on my very eyes.

Odtiaľ potom k London Eye, aby som na vlastné oči videl tie fronty ľudí…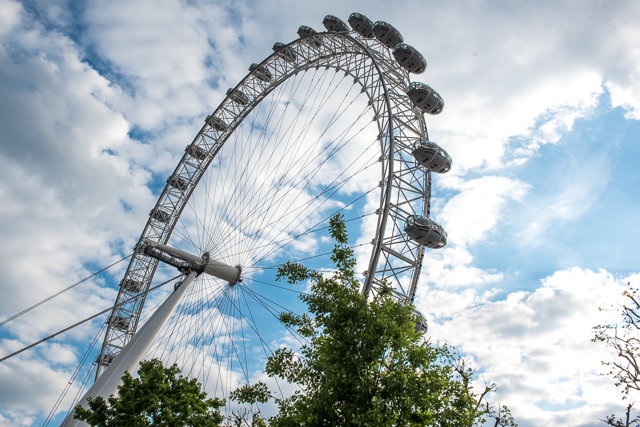 … and Shrek

… a Shreka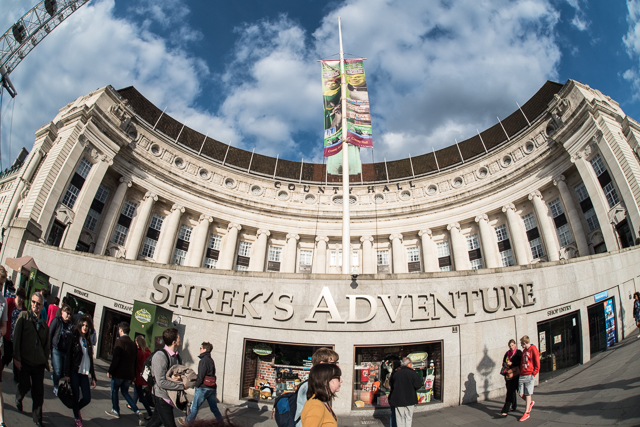 Aha, I could see Big Ben and Westminster…

A aha, už je vidno Big Ben a Westminster…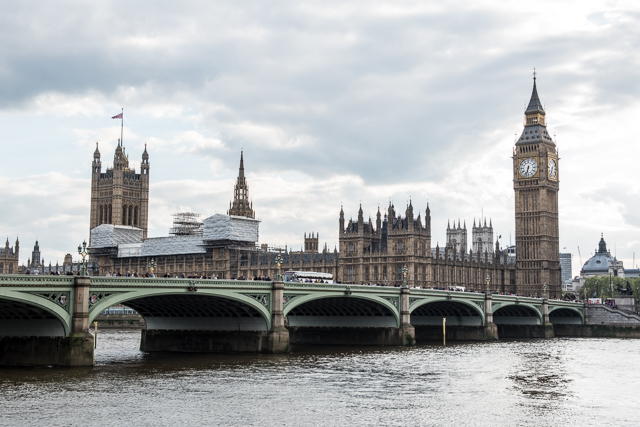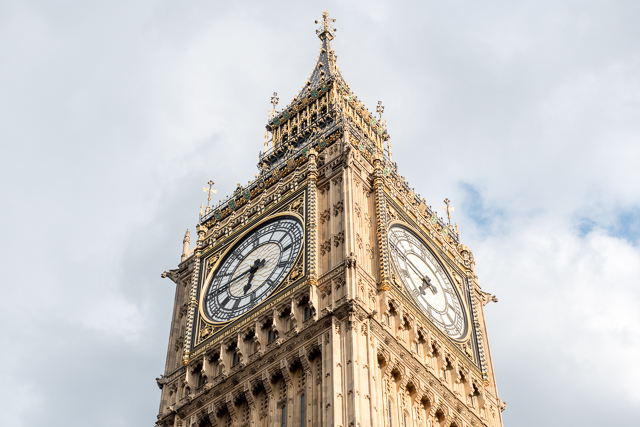 Watch out! You have to look…

Pozor, pozeraj sa kam treba…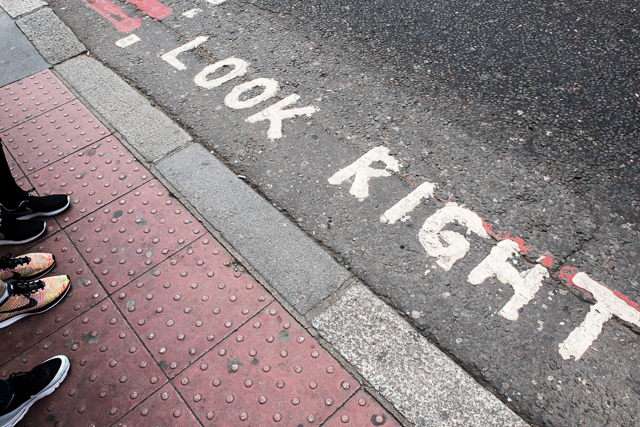 Then only to Trafalgar Square and I ended my journey at Piccadilly Circus.

Odtiaľ potom už len k Trafalgaru a dnešnú púť končím na Piccadily Circus.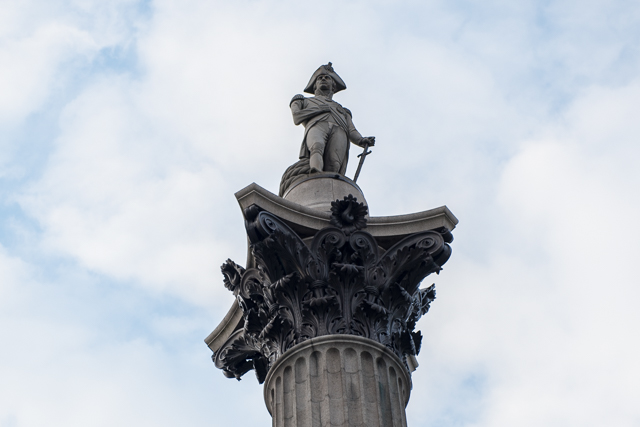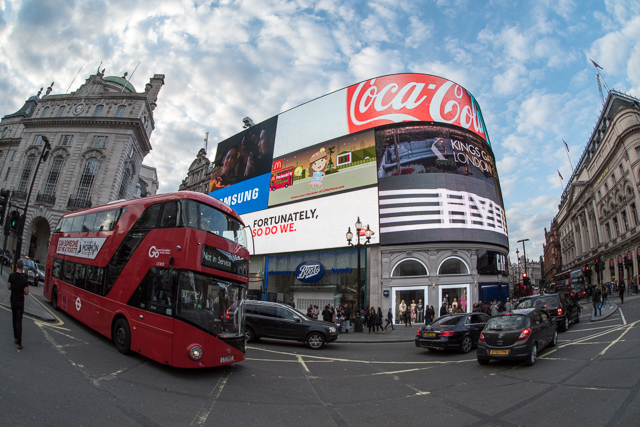 I took photo of one more taxi, one stand and shop with souvenirs and headed to the tube.
I was done…

Fotím si ešte jeden taxík, jeden stánok a obchod so suvenírmi a vchádzam do metra.
Mám dosť…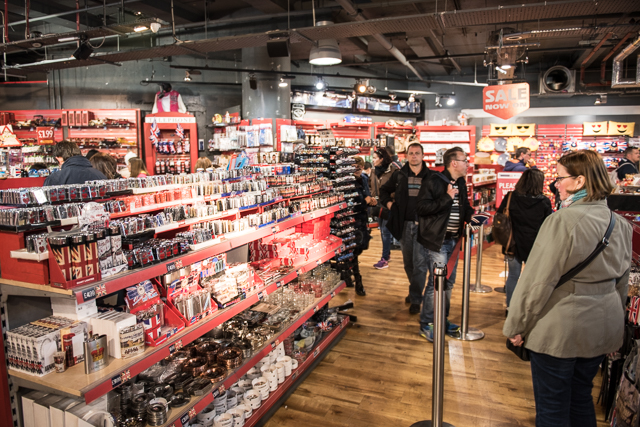 Tomorrow the start of the swimming is at 10 AM (local time). Right in the first discipline, 400m freestyle there is our Riso Nagy swimming.
I hope everything will turn out well…

Zajtra sa začína plávať o 10-tej hodine miestneho času a hneď v prvej disciplíne 400m voľný spôsob máme Riša Nagya.
Tak snáď mi to vyjde…